Profile

Free Account
Created on 2012-06-18 01:05:59 (#1648526), last updated 2013-06-06 (224 weeks ago)
12 comments received, 445 comments posted
6 Journal Entries, 3 Tags, 0 Memories, 6 Icons

About
| | |
| --- | --- |
| Name: | 2xheroe |
| Birthdate: | Aug 9 |
| | |
| | |

Mini Bio
howdy!
i be 2xheroe, western hemisphere, certainly ship-a-holic. i be currently into graphics and writing (former more so than the latter - which is pretty odd). writing genres, most favorite to least: romance, sci-fi, family/friendship. type of graphics, from least to greatest: banners, icons, signatures, blends.

.

fandoms & ships:

NCIS:
Timothy McGee + Ziva David

NCIS: Los Angeles
G. Callen + Nell Jones

Victorious
Robbie Shapiro + Tori Vega

Shake It Up!
Gunther Hessenheffer + Rocky Blue

Alphas:
Cameron Hicks + Rachel Pirzad

Phantom of the Opera:
Phantom + Christine Daae, Raoul + Christine Daae (2004 movie version)

Edward Scissorhands:
Edward + Gwen

.

i am. . .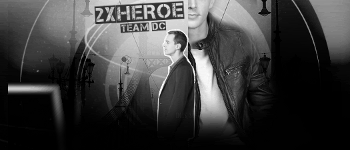 i think. . .


.
---
JOIN NCIS_VERSE TODAY!






Do you love NCIS? Do you enjoy interacting with other fans? Love playing games, like Bingo, writing games, or graphic making games?

Then join our community today!

Two teams are currently in play: Team DC vs. Team LA. Round Seven has just started, but that doesn't mean you can't join the fun! Everyone is nice and supportive, and they make for great teammates.

Any questions? Please feel free to ask here. Or, if you would like, you may send me a PM, and I'll try to get back with you as soon as I can. ;)

People
[View Entries]

Communities
[View entries]

Member Of (3):

Subscriptions (6):

Administrator Of (0)

Feeds
[View Entries]

Subscriptions (0)

Linking
To link to this user, copy this code:
On Dreamwidth:
Elsewhere: